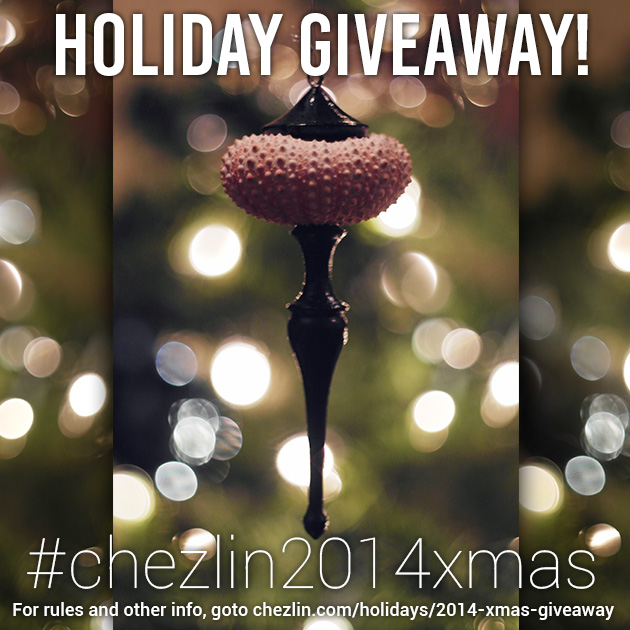 GIVEAWAY IS NOW CLOSED. Winner will be announced 1/1/15~
Hello everyone and welcome to my very first...
 Giveaway info:
You're entering to win the wood turned sea urchin ornament pictured above, handmade by me.
You can enter 3 different ways:
Youtube: You must be a subscriber and then simply leave a comment on the video where I announced the giveaway, RIGHT HERE.
Twitter: You must be a follower and then retweet THIS TWEET that contains the photo above with the hashtag #chezlin2014xmas.
Blog: Leave a comment down below. Don't forget to leave a valid email so I can contact you if you win!
Giveaway ends 12/28/14 and winners will be announced 1/1/15
Giveaway rules:
Anyone can enter, but if you're under 13 you'll need your parents permission.
It's only necessary to enter through one of the methods listed above, but your name will appear in the pool for each entry method. Only one entry per method will be counted. That means if you enter through each one, your name will be in the pool three times!
If you do not claim the prize within 48 hours of me getting in contact with you/announcing the winner it will reset and I'll draw another name.
Good luck everyone!